Listing by Company Name: A B C D E F G H J K L M N O P R S T V W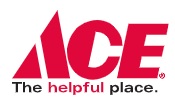 Sugar Grove Ace/Sugar Grove Pet Supply
Sugar Grove Ace and Sugar Grove Pet Supply are locally owned and operated and are a member of the largest retailer-owned hardware cooperative in the industry. Ace Hardware began as a small chain of stores in Illinois in 1924 and has grown to include more than 4,800 stores in 50 states and more than 70 countries around the world. As part of a cooperative, every Ace store is independently owned and is uniquely tailored to meet the needs of its local community. Our tagline "The Helpful Place" says it all. Our mission is to sell quality merchandise at competitive prices and to strive to become the most helpful hardware store ON THE Planet. Our experienced Associates will do their very best to help our customers. We will do this within a clean, convenient and fun shopping environment for our customers to enjoy.
Contact: Mark Driscoll
160 East Galena Boulevard
Sugar Grove, Illinois 60554
Phone Number: (630) 409-6876
Fax Number: (630) 409-1331
Email Address: sugargroveace@gmail.com
Sugar Grove Animal Hospital
The Sugar Grove Animal Hospital is a full service facility for the treatment of small animals, primarily dogs and cats. Inside our new facility is state-of-the-art equipment and a skilled, experienced and welcoming team of professionals waiting to assist you.
Contact: Dr. Zabel
110 Main Street
PO Box 540
Sugar Grove, Illinois
Phone Number: (630) 466-7387
Fax Number: (630) 466-9507
Email Address: sugargroveah@yahoo.com
Website: www.sugargroveanimalhospital.com