Listing by Company Name: A B C D E F G H J K L M N O P R S T V W
Kaneland C.U.S.D. #302
Welcome to Kaneland Community Unit School District No. 302, a large, growing and changing school district. Our website provides you with general information about our schools and many people who administer and support them. Please feel free at anytime to contact or stop in and visit our staff at the district office or six school sites. We value our community connection and are excited to get to know more about your family. Again, welcome to Kaneland!
Contact: Julie-Ann Fuchs
47W326 Keslinger Rd
Maple Park, Illinois 60151
Phone Number: (630)365-5111 ex.119
Fax Number: (630) 365-9428
Email Address: julie-ann.fuchs@kaneland.org
Website: www.kaneland.org
KKC Imaging Systems
Sales, Service, Supplies, Rentals and Leasing of Digital Color/ B&W Copiers, Laser Printers, Fax, MPS, Scanners, Also IT consulting and Software, and Phone Systems
Contact: Brian Olson
1550 N. Farnsworth Ave.
Aurora, Illinois 60505
Phone Number: (630) 851-9822
Fax Number: (630) 851-9855
Email Address: brian.olson@kopykatcopier.com
Website: www.kopykatcopier.com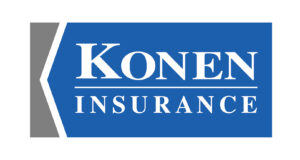 Konen Insurance
At Konen Insurance, we strive to provide a true, concierge client experience that is unique in the insurance industry. We give clients the power of choice from top-rated national and regional insurance carriers.
We're an independent insurance agency offering a comprehensive suite of insurance solutions to protect you from the unexpected.
We don't just sell insurance. We work closely with clients to help them make important and informed decisions every day when it comes to protection and their future.
Contact: Nick Knudtson
2570 Beverly Dr
Suite 100
Aurora, IL 60506
Phone Number: 6308974239
Email Address: nick@konen.com
Website: www.konen.com