Listing by Company Name: A B C D E F G H J K L M N O P R S T V W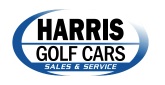 Harris Golf Cars
We have been in business since Yamaha introduced their first golf car in 1979!
We offer Yamaha's complete line of products and a wide product range for all your needs from golf to off road or turf transportation. You will be very happy with our products and exceptional customer service.
As a full service Yamaha Golf Car Distributor, we offer the best variety of sales and service to our customer base.
• Commercial and Industrial Sales & Service
• Huge Parts Inventory for all Brands
• Tournament Fleet Rentals
• Service for all Brands
• Golf Course Fleet Sales & Leasing
• Retail Sales of both New & Used Golf Cars and Utility Vehicles
• Wholesale Used Cars to our Qualified Wholesale Dealers
Please call us or stop in to any of our locations.
Our knowledgeable and courteous staff is eager to help you in any way we can.
Contact: Tony Magnier
549 HEARTLAND DRIVE
SUITE A
SUGAR GROVE, Illinois 60554
Phone Number: (630) 466-5239
Email Address: TMAGNIER@HARRISGOLFCARS.COM
Website: www.harrisgolfcars.com/sugar-grove-location

Healy Chapel
he Healy Chapel is a family-owned, independent business celebrating 123 years of providing services to families throughout the Aurora/Sugar Grove/Fox Valley area. Robert J. Healy, President and his nephew, Paul W. Healy, are involved in the business as the fourth and fifth generations of the Healy family.
The Healy Chapel provides a full range of services, including burial, cremation and preplanning. We will assist your family in planning a funeral and choosing the options that suit your family's needs and your loved one's wishes. We are able to assist you in holding services in a wide variety of areas, from our chapel to your church or at the cemetery, we are able to prepare a meaningful service to honor your loved one. We will listen to your family and help arrange a celebration of your loved one's life through whatever means you choose.
Contact: Robert Healy
370 Division Dr.
Sugar Grove, Illinois 60554
Phone Number: (630) 466-1330
Fax Number: (630) 897-3850
Email Address: healychapel@sbcglobal.net
Website: www.healychapel.com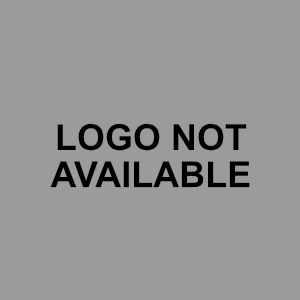 Holiday Inn Express
Hotel rooms for travelers, wedding guests, corporate visits, holiday travel.
Contact: Wayne Koschnitzki
577 East Kendall DR.
Yorkville, IL 60560
Phone Number: 630-882-0600
Email Address: dos.hiyorkville@gmail.com
Website: www.holidayinnexpress.com