Listing by Company Name: A B C D E F G H J K L M N O P R S T V W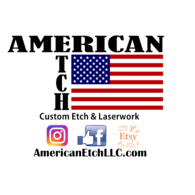 American Etch
We are a Chicago based company that specializes in custom glass, stainless and wood etched designs.  Our work began with law enforcement, fire departments, and all military branches to create custom keepsakes and it has grown into more.
One of our most popular items are the monthly DIY kits that include everything needed to make a wonderful gift.
All of our designs can be modified to meet the needs for gifts.  Many of the designs are custom made and are offered that if you don't see a design on our website, just contact us and we can send a proof of a design to meet the need.
Contact: Sue Deuchler
269 Chatsworth Avenue
Sugar Grove, Illinois 60554
Phone Number: 630-973-0403
Email Address: AmericanEtch@gmail.com
Website: americanetchllc.com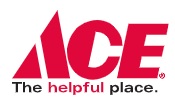 Sugar Grove Ace/Sugar Grove Pet Supply
Sugar Grove Ace and Sugar Grove Pet Supply are locally owned and operated and are a member of the largest retailer-owned hardware cooperative in the industry. Ace Hardware began as a small chain of stores in Illinois in 1924 and has grown to include more than 4,800 stores in 50 states and more than 70 countries around the world. As part of a cooperative, every Ace store is independently owned and is uniquely tailored to meet the needs of its local community. Our tagline "The Helpful Place" says it all. Our mission is to sell quality merchandise at competitive prices and to strive to become the most helpful hardware store ON THE Planet. Our experienced Associates will do their very best to help our customers. We will do this within a clean, convenient and fun shopping environment for our customers to enjoy.
Contact: Mark Driscoll
160 East Galena Boulevard
Sugar Grove, Illinois 60554
Phone Number: (630) 409-6876
Fax Number: (630) 409-1331
Email Address: sugargroveace@gmail.com
Gas Station.  Convenience store.
Contact: Kathy Puegh
109 S Rt 47
Sugar Grove, Illinois 60554
Phone Number: (630) 466-7925
Fax Number: (630) 466-8458
Email Address: jooil@comcast.net