Listing by Company Name: A B C D E F G H J K L M N O P R S T V W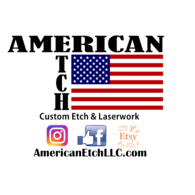 American Etch
We are a Chicago based company that specializes in custom glass, stainless and wood etched designs.  Our work began with law enforcement, fire departments, and all military branches to create custom keepsakes and it has grown into more.
One of our most popular items are the monthly DIY kits that include everything needed to make a wonderful gift.
All of our designs can be modified to meet the needs for gifts.  Many of the designs are custom made and are offered that if you don't see a design on our website, just contact us and we can send a proof of a design to meet the need.
Contact: Sue Deuchler
269 Chatsworth Avenue
Sugar Grove, Illinois 60554
Phone Number: 630-973-0403
Email Address: AmericanEtch@gmail.com
Website: americanetchllc.com

Signarama – Aurora
Building Signs, Vehicle, Window and Wall Graphics, Large Format Digital Printing, Trade Show Displays, Channel Letters, Box Signs, Vehicle Wraps, Monument and Post & Panel Signs
Contact: David Pollock
197 Poplar Place
#3
North Aurora, Illinois 60542
Phone Number: (630) 897-6850
Fax Number: (630) 897-4990
Email Address: aurora@signarama.com
Website: saraurora.com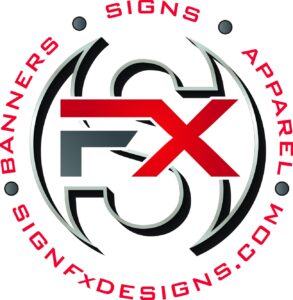 SignFX is a full service sign company dedicated to customer service and quality of work. Established in 2006, Sign FX is located in Sugar Grove, Illinois and proudly serve countless communities throughout west suburban Chicago. Our talented team has a combined experience of over 23 years in the graphic industry, exabling us to offer superior signage, marketing and promotional products for interested companies. Clients range from local small businesses to minor league ball parks and all business types in between including local schools, colleges & universities, and more.
Contact: Marc Ebert
769 N Heartland Dr
Suite E
Sugar Grove, Illinois 60554
Phone Number: (630) 466-7446
Fax Number: (630) 466-3779
Email Address: signfx6@gmail.com
Website: www.signfxdesigns.com