Listing by Company Name: A B C D E F G H J K L M N O P R S T V W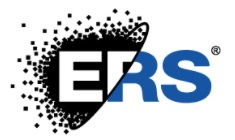 ERS & Art Of SW Chicagoland
Restoration – Residential & Commercial. Electronic Restoration and Art Recovery.
Contact: Johnny Giartonia
50 E Montrose Dr
Romeoville, Illinois 60446
Phone Number: (331) 643-4111
Email Address: John.giartionia@ers-us.com
Website: www.ers-us.com
Servpro Of Aurora, Sugar Grove And Montgomery
Fire and water mitigation and restoration. Mold remediation. Bioremediation. National company backing with local franchise care and service.
Our local franchise has been in business for over 15 years. In addition to Sugar Grove, Aurora and Montgomery we also own Joliet, Lockport, Lemont and Homer Glen. We take pride in taking care of our community!
Contact: Kelly Melone (Owner) Kristin Briese (Marketing Specialist)
3408 Mound Rd
Joliet, Illinois 60436
Phone Number: (630) 862-3930
Email Address: kristin@servproofjoliet.com
Website: www.servproaurorail.com