Listing by Company Name: A B C D E F G H J K L M N O P R S T V W

Aurora Area Convention & Visitors Bureau
Open your arms to the Aurora Area-ten cities and towns unique in their own charms, yet unified by the flowing Fox River that rolls throughout our valley. Check out all that Aurora, Batavia, Big Rock, Hinckley, Montgomery, North Aurora, Plano, Sandwich, Sugar Grove and Yorkville have to offer.
Contact: Ellen Mueller
43 W. Galena Blvd.
Aurora, Illinois 60506
Phone Number: (630) 256-3190
Fax Number: (630) 256-3199
Email Address: info@enjoyaurora.org
Website: www.enjoyaurora.com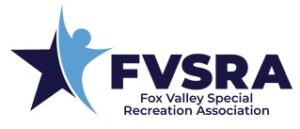 Fox Valley Special Recreation Association
Providing sensory-friendly experiences for individuals with disabilities to develop life-long skills that enrich and educate each of our participants and their families throughout the Fox Valley.
Contact: Alex Engelhardt
2121 W. Indian Trail.
Aurora, Illinois 60506
Phone Number: (630) 907-1114
Fax Number: (630) 907-1116
Email Address: info@fvsra.org
Website: fvsra.org

Giant Steps – Canopy Program
Canopy Adult Services Program is a 501(c)(3) nonprofit day program for adults on the autism spectrum.
Giant Steps is an innovative educational and therapeutic program for individuals living with autism. We take pride in offering specialized programming to enrich the daily lives of each student and/or young adult with autism.
Contact: Carol Marie O'Marrah
2500 Cabot Dr. Lisle, IL 60532
264 Main Street
Sugar Grove, Illinois 60554
Phone Number: (630) 864-3800
Fax Number: (630) 864-3820
Email Address: cmomarrah@mygiantsteps.org
Website: www.mygiantsteps.org