Listing by Company Name: A B C D E F G H J K L M N O P R S T V W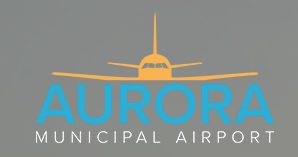 Aurora Municipal Airport
We combine safety, comfort and state-of-the-art reliever airport facilities for O'Hare (ORD) and Midway (MDW) with an atmosphere of true Mid-western hospitality. Hassle-free, ON-TIME, travel whether you are a CEO, Executive, Corporate Pilot or Leisure Flyer.
Contact: Steve Andras
43W636 US Route 30
Sugar Grove, Illinois 60554
Phone Number: (630) 256-3120
Fax Number: (630) 256-3129
Email Address: sandras@aurora.il.us
Website: www.aurora-il.org/530/Aurora-Municipal-Airport
JA Flight Training
JA Flight Training is a FAA approved 141 flight school providing both collegiate and non-collegiate flight programs. The Liberty University collegiate program offers a Bachelor Degree in Aeronautical Science and is the largest collegiate flight program in the country. As a Liberty Affiliate, JA Flight Training provides 100% of the flight training at the Aurora Airport. Our non-collegiate program offers an accelerated path to the airlines and is also available to Veterans looking to use the GI Bill.
Contact: Scott Fank
43W700 US Hwy 30
Sugar Grove, Illinois 60554
Phone Number: (630) 549-2123
Email Address: sfank@jaflight.com
Website: www.jaflight.com
Lumanair Aviation Services
General Aviation Sales and Service. Fixed based Operator (FBO). Epic Fuel Dealer. Department of Defense Fuel Contractor. FAA Part 145 Aircraft Repair Station. Aircraft Parts Department. FAA Part 61 Flight School. Aircraft Rental. Aircraft Charter. Hangar and Office Rental. Aircraft Brokerage. Family Owned and Operated. Come be part of our family.
Contact: MIke Luman
43W752 US 30
Sugar Grove, Illinois 60554
Phone Number: (630) 466-4866
Fax Number: (630) 466-1046
Email Address: mike@lumanair.com
Website: www.lumanair.com